Uju Ofomata
Programme Director, Mobile4Good
Uju coordinates OneWorld UK's mobile projects. She joined the team in April 2006 in order to lead the research for the feasibility study for Learning about Living, and was thrilled to see the project launched in Nigeria in December 2007.
In 2009 and she oversaw Learning about Living's expansion into Senegal and Morocco. Uju has an MBA and MPH from the University of Birmingham. In her spare time she likes to read and talk (a lot).

We have a dedicated team working around the world to keep our centre, and our programmes, alive and kicking. Some introductions...
Jamie Walker
Digital Outreach Coordinator
After graduating from Bradford University with a degree in Electronic Imaging and Media Communications, Jamie joined OneWorld in 2006. As well as being responsible for OneWorld TV, he has worked closely with Peter Armstrong to pioneer our live and interactive webcasting progammes.
Outside work, Jamie can be found enjoying the odd game of bowling or mountain biking in Epping Forest.
Jeff Allen
Programme Coordinator, Mobile4Good
Jeff backstops OneWorld UK's projects in Nigeria and Senegal and works to develop new initiatives. Before joining the Mobile4Good team, he managed OneWorld's global justice news service in the United States.
He has supported the communications and Web teams for major U.S. political campaigns and UN agencies, and has lived, worked, or travelled in 15 African countries.
Ken Kitson
Innovations Coordinator and Company Secretary
As Innovations Coordinator, Ken is always on the lookout for new ways to use information and communications technology to support OneWorld's mission for a "fair and sustainable" world.
When he has a few hours to spare, Ken makes furniture using traditional hand tools. He has a love of all things wood, mostly UK trees, but hasn't started hugging them, yet...
Adam Groves
Editor, OneClimate
Adam joined OneWorld after completing degrees in international politics at the universities of Aberystwyth and Oxford, where he co-founded e-International Relations. He now edits OneClimate and presents its live video coverage of the UN Climate summits.
When he's not stuck behind a computer, he likes to take long walks, go for a bit of a cycle ride, or while away his time in nice cafes with friends or a book and a cup of tea.

Gopal Gobiratnam
Senior Software Architect
Gopal designs, builds, develops and tests the overall structure and functions of the software that enables us to produce feature-rich websites and applications. Since starting with OneWorld in 1997, Gopal has been a software engineer, technical manager, senior developer and software architect.
When he's not glued to his laptop, Gopal helps out in his local community and practises yoga.

Catherine Okereke
Project Officer, Learning about Living
Catherine is the project officer for the Learning about Living project in Nigeria. She joined OneWorld UK in 2008. To relax she loves to go to the movies and also enjoys spending time out doors with friends and family.

Aboki Theophilus
Project Admin Officer, Learning about Living
Aboki joined the Learning about Living team as a youth corp member, a one year compulsory service for all fresh graduates in Nigeria. He enjoys playing chess and spending time with family members.

Bry Lynas
Editor, Tiki the Penguin
Bry produces Tiki the Penguin's website: writing original material, editing, updating, responding to kids who write to him from all over the world, designing layouts, making images and keeping up to speed with world events of relevance to children.  He has been working for OneWorld since the late 90s, writing mainly on environmental issues.
Bry lives in north Wales where he runs a small farm, growing organic vegetables and fruit for a box scheme co-op.

Daniel Nelson
Editor, OneWorld News
Danny is the editor of OneWorld's Daily Headlines and Events pages, contributing to news, views and reviews. Daniel joined OneWorld UK in the late '90s, co-editing the international news page, running special reports and writing stories for OneWorld's newsfeed on Yahoo.
In the past he has worked for newspapers, magazines, news agencies and broadcasting networks in Bangladesh, Hong Kong, India, Nigeria, The Philippines, Uganda and UK.

Kevin Adomayakpor
Project Manager, Info Ado - Apprendre à Vivre / Sénégal
Kevin is a social worker with a degree from Dakar University and a Master's in Programme Management from Catholic University of Louvain in Belgium. Originally from Togo, he's been working with Senegalese NGOs for more than a decade, particularly on programs supporting young people. When he's not cooking up new ideas to improve the NGO sector, he loves jumping on trampolines with his children.

Sylvie Akoussan
Project Officer, Info Ado - Apprendre à Vivre / Sénégal
Sylvie is well-known wherever she goes, having come to OneWorld after a storied career in the Senegalese media, including as the nightly newsreader for one of the largest TV channels in Senegal.
Born and raised in the Casamance region of Senegal, she is a highly skilled communicator, perhaps as a result of all the Nigerian soap operas she watches!

Abdessamad Benalla
Project Manager, Learning about Living Morocco
Samad is a medical doctor with degrees from Mohamed V University in Rabat and ULB, Belgium. He has worked with UNESCO as a peace mediator in conflict countries and as a consultant for the UN on gender, LGBTIQ and HIV prevention programmes. His great interest in gender and human rights led him to work with women in vulnerable situations, especially Female Sex Workers. For the past four years he has managed an HIV-prevention program in 21 cities in Morocco, providing a comprehensive care service using non-judgmental approaches based on respect and self-esteem. He continues to develop programs on reproductive health and sexuality education in Morocco, where sexuality remains a taboo and sexuality education is not available.
Greg Lovett
Accountant
Greg Lovett and his company, Fizz Accounting, work with a variety of commercial and not-for-profit organisations. Outside of work, his interests include working as a trustee for a mental health charity, following Norwich City Football Club, and moonlighting as a theatrical technician every August at the Edinburgh Fringe Festival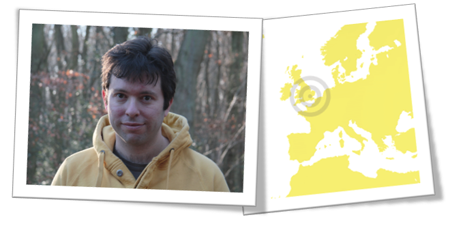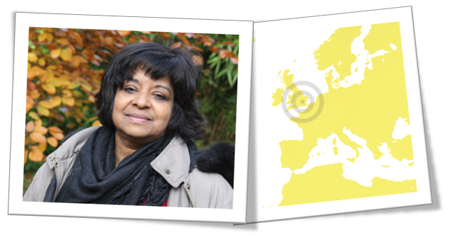 Anuradha Vittachi
Executive Director, OneWorld UK
Anuradha wanted to become an astrophysicist, but after politicians tried silencing her journalist family, she switched to becoming a global media activist helping hidden voices to be heard. An awardwinning documentary filmmaker, internationally translated writer and LSE 'global civil society pioneer', Anuradha co-founded OneWorld and founded OneClimate. But she still gazes in wonder at the night sky.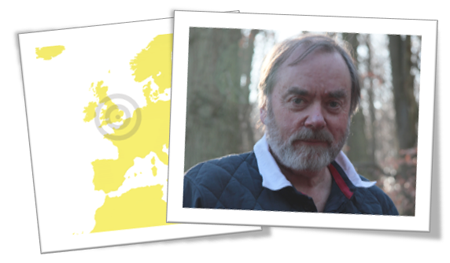 Peter Armstrong
Innovations Director, OneWorld UK
Peter followed his award-winning BBC career, making groundbreaking documentaries, with another pioneering path in interactive multimedia, recognised by BAFTA with a special platinum award. In 1983, Peter initiated the Domesday Project, the world's first user-generated multimedia initiative, involving a million citizens. He co-founded OneWorld, innovating OneWorld TV, ecoCasting, OKN and Mobile4Good. He unwinds by walking his dog, Ben.

Bill Gunyon
Guides Editor and Senior Advisor to the Directors
After a first career in the private sector, Bill became involved with global justice issues through volunteering for the City Futures Project for Forum for the Future, the World Development Movement's MAI campaign and for WaterAid in South India. He joined OneWorld in 1999 as Business Director responsible for strategic planning and finance. When he's not flat out working or volunteering you can find Bill on the cricket pitch, playing fives or having a game of real tennis.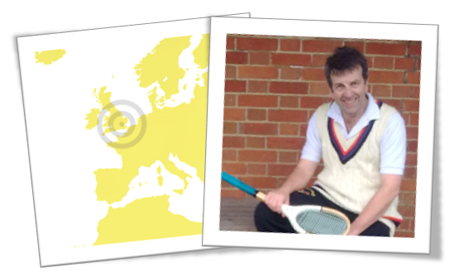 Chelsea Ricker
Assistant Programme Officer, OneWorld UK
Chelsea works to promote sexual and reproductive rights and health and focuses on youth and LGBTQI rights. She has worked with OneWorld UK's Learning about Living platforms in Nigeria, Senegal, and Morocco.

She holds an MA (with distinction) in Education, Health Promotion and International Development from the Institute of Education in London, a BA in Religion and Human Rights from Columbia University in New York and studied Sexuality, Culture and Society at the University of Amsterdam.